Queensland Tourism official microblog continues to present "different Queensland"
With Ben Southall's kayaking arriving in Cook Town, its 1600-kilometer "Best Expedition in the World" took place over four months along the Queensland Great Barrier Reef coastline (Best Expedition in the World) ) painted a full stop.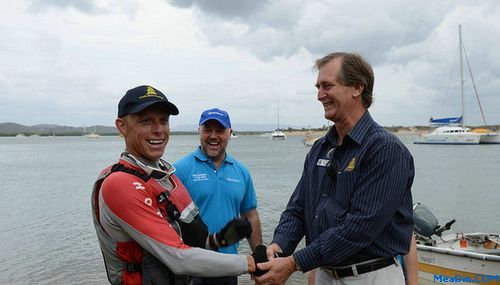 Ms. Grace Pan, Director of Queensland Tourism's Greater China Region, said recently that although Ben's "different journey" – the Great Barrier Reef kayak trip ended successfully, Queensland Tourism will continue to present through the official Chinese Weibo. "Not the same Queensland."
"We will continue to use this most popular instant communication interactive platform on Weibo to provide real-time, all-round Australian Queensland travel information to travel enthusiasts, and through active interaction with netizens, show that Queensland can bring visitors A unique travel experience!"
"At the same time, we welcome more fans to follow the '@Queensland Tourism Bureau official Weibo' to learn about the different Queensland."
Ben Southall, the Queensland Tourism Bureau ambassador and former "best job in the world" recipient of the Great Barrier Reef Island, landed in Cook Town last week and was warmly welcomed by local residents. Ben departed on May 21st during the "Captain Cook's 1770 Festival" festival held in the town of 1770 in central Queensland. He spent more than 100 days at sea, visited 22 islands and 36 dive sites, and went ashore during the trip. More than 10 times, more than 40 videos and nearly 2,500 photos were uploaded.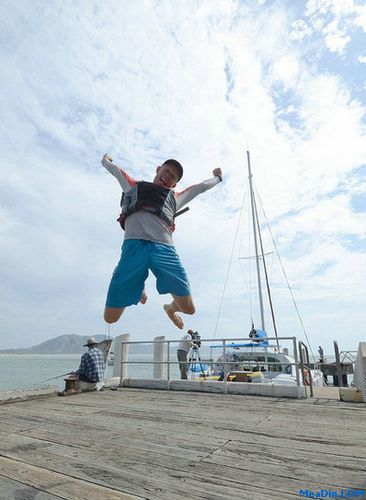 Throughout the journey, Ben shared his journey through the website and live tracking maps, regularly updated blogs, uploaded images and videos, and communicated with more than 50,000 fans via Twitter.
"This Shaosor's journey has given people all over the world the opportunity to participate in a multi-level virtual tour of the Great Barrier Reef, which will attract more people to experience it personally." Ms. Pan Wen said.
"When Ben's kayaks swim in the waters of the Great Barrier Reef, at the end of the ocean, the Queensland Tourism Bureau of Sina.com is also on the official Weibo. The topic of "Best Expedition in the World#" Follow Ben's footsteps and regularly update Ben's what he saw and heard for Chinese fans, share the charm of Queensland's Great Barrier Reef coastline and the coast, and let Chinese fans learn more about the magnificent scenery, ecological environment and Queensland coastline along the Great Barrier Reef. A rich travel experience.
"The official microblog of Queensland Tourism officially settled on Sina Weibo in July. In the two months since its opening, we have won more than 1,700 loyal fans all over the country. They all have a strong yearning and deep expectations for Queensland tourism. Frequently forwarding our Weibo content not only helps spread the information to more consumers, but they are also our important potential customers.
Ms. Pan Wen added that the official Weibo provided very important data for the Queensland Tourism Bureau to further develop digital marketing. "For example, we were pleasantly surprised to find that most of the fans of Queensland Tourism's official Weibo are from Shanghai, Beijing, Guangzhou, Jiangsu and Zhejiang. These provinces and cities are just the primary target markets for Queensland Tourism in China.
In conjunction with the "Different Journey" campaign, in order to thank the fans, Queensland Tourism has deliberately launched a network of "Smart Queensland Wonderful Journey - Go to Queensland to find the best of yourself" for fans who register for weekly Q&A They provided two awards for "The Seven-Day Double Queensland Wonderful Journey". The event officially ended last week, with about 700 fans participating in the answer. The first grand prize winner has been announced, and the second grand prize winner will also be released on Thursday (September 22). Both lucky winners can take a partner to Queensland to perform an extraordinary "different journey".
The Chinese market is Queensland's fourth largest source of international customers and the fastest growing market. The latest annual statistics as of June 2011 show that from June 2010 to June 2011, the number of Chinese tourists visiting Queensland reached 198,000, a year-on-year increase of 25%.
For more information on Ben Saussure's "Different Journey", please visit
For the official Weibo Tourism Bureau Weibo, please click: http://weibo.com/gotoqueensland
Discover where teaching abroad can take you. You dream job is out there, We're here to help you get it .
English Teacher Jobs,Online Esl Teaching Jobs,Teach Kids English Online,Teach English To Students
Shanghai Careersec Cultural Exchange co. LTD , https://www.careersechr.com