Strategic layout of Beijing New Airport based on international transportation system
Source: Civil Aviation Resource Net
2011-08-17 16:10:16

I have two sentences ( 2 )
[ professional classification ] airport operation [ Article ID ] 37-2011-0135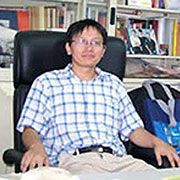 Abstract: Starting from the airpower strategy, this paper proposes to construct an international air traffic system with Beijing double hub airport as the core, and proposes countermeasures and suggestions for the planning and layout of the new airport at the national level.
Keywords: international transportation system; Beijing new airport; emergency rescue; planning layout
I. Building a development strategy for the international transportation system with Beijing as the core
Second, the basic functional needs of the new airport area in Beijing
Third, the layout of national functional areas and internationalized functional areas in the Beijing New Airport area
4. Policy recommendations for the functional layout of the Beijing New Airport area
1. Overall planning of new airport areas at the national level
Considering the inter-departmental, inter-regional and inter-professional nature of the airport, the planning and construction of the Beijing New Airport area should not follow the development model dominated by the municipal and district governments around the Capital Airport, and should be upgraded to the national development strategy. Incorporating into China's international transportation system planning to meet the needs of civil aviation industry functions, national public service functions and international functions, priority is given to the settlement of these national functional projects that have land use needs within and around the airport. Dedicated land for airport facilities such as runways, aprons, hangars and command towers required for these functions.
2. Construct an aviation emergency rescue system jointly established by the government and society
3. Strengthen the planning and construction of international aviation hubs and international passages
China's international air traffic system is based on Beijing's dual hub airport. Beijing New Airport and Capital Airport are the first gateway to China's connection to the world and the world's first window to China. Based on the "globalization" strategy, we should accelerate our development. As for the global internationalization process, 40 international routes that are still to be directly operated to Beijing will be opened as soon as possible.
(The article was published in the Journal of Integrated Transportation)
To read the full version please click on the link below:
Strategic layout of Beijing New Airport based on international transportation system
Anodized Aluminum Cover,Anodized Aluminum Screw Cap,Anodized Aluminum Bottle Caps,Cosmetics Anodized Aluminum Cover
Zhejiang aluminum master packing co., LTD , https://www.zjlvshifu.com